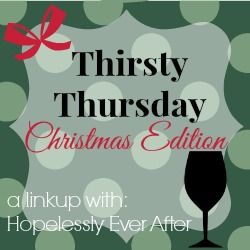 I love
Kristen @ Hopelessly Ever After
, she is one of my favorite bloggers! So check her out and Link up with all of us today!
I am gonna show you all some Christmas-y ideas for a Pinterest inspired Christmas party :)
Cute idea for kiddos!
thought you might like this one Kristen :)
these look tasty
this would be a great party favor!!!
I love love love Pinterest! I pin stuff daily, mostly about healthy recipes and stuff i can do to my house! Kristen, i hope you get some good ideas for a Christmas party!
Happy Thursday everyone!! Its almost the freaking weekend, CHEERS TO THAT!