TWO POST IN ONE! LINK UP FRIDAY, WAHOOOO!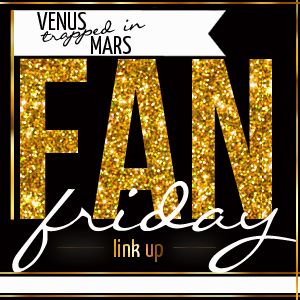 This girl has been my new favorite blogger of the week, I cant even remember How i came across her blog but Glad i did, and now follow her on twitter and just overly enjoy her humor and she is one cool lady. I am linking up
Sarah @ Venus Trapped in Mars
for a FAN Friday Link up.
Tevis and I are football fans. He has been a season ticket holder for 3-4 years now. When i was just talking to him as friends, i knew he had Season tickets for Indianapolis Colts football games and I was so jealous, well now we are together, and I am also a season ticket holder, hehe. Sundays are made for Football and i miss football when its not football season. I usually sign up for 3-4 fantasy leagues and it makes watching football with tevis more enjoyable because we will make bets or root for players we have playing. Having a fantasy league makes watching football most def. enjoyable. i hope to get together a all girls team this year, if you want to join LET ME KNOW! :) We get close parking and have decent seats, so its not a whole lot of walking for Tevis, and Lucas oil stadium is a nice stadium so there are ramps and escalators that make it easier. I can excited for football season to start and get this link up more exciting with weekly updates on games and etc :) I will leave you with some pictures from last year!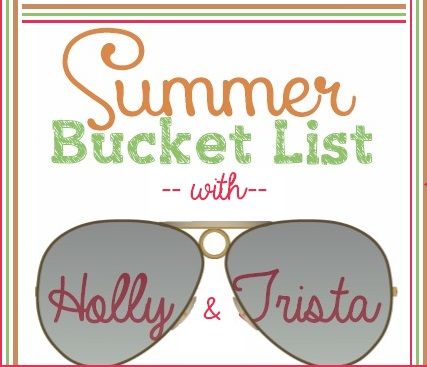 I always love reading
Big Holly's Blog
:) So i am little late (but still have time) linking up with her and
Trista
for a summer Bucket List.
Got to the Indianapolis zoo
take bike rides with Delaney
have a water balloon or water gun fight with Delaney
have a party/cookout after we move and are settled in
go to the drive-in
go to the park a lot with Delaney. I love to Swing
Buy a little pool so Delaney and I can stay cool on hot days
do fun crafts with Delaney
go to a baseball game
go to Kings Island with Delaney and some friends and their daughter
I think that is a pretty good list for now! :) I am sure I can do it all and be very satisfied :)