Happy Thirsty Thursday!
Kristin @ Hopelessly Ever After
hosts this fun monthly Link up
This months theme is Valentines day. The linkup is very simple. Every month there is a theme and you can link up anything "entertaining" related that goes along with that theme. It can be a drank (alcoholic for drink), an appetizer, dessert, playlist, party ideas, DIY....anything.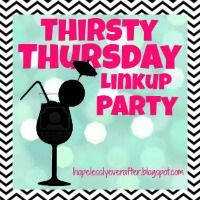 So I thought i would share what I thought would be good ideas for Valentines day Gifts for your sexy man :)
Lots of DIY projects
"Man bouquet" - mini liquor bottles, cigars, cakepops, personalized initials and hot tamales and more!! So many ideas you could do for this! Kristin, this made me think of you of course! ;) xoxo
Another fun DYI "Man Bouquet"
For the boyfriend or husband who likes candy, add in mini liquor bottles and some lottery tickets, and ya got one heck of a V-day gift!
I would totally do this for my hunny. Breakfast in bed!
This next idea is AMAZING!!!!
I read through the idea. What a cheap fun DIY gift to give to your hunny! I may think of something similar to do like this for Tevis.
i love these coupon ideas!
Go
HERE
to look at them and print them out
This year We have Delaney the weekend of Valentines day! :) I will try to bake some yummy treats and enjoy Valentines day weekend with my two loves! :) Plus my fur babies