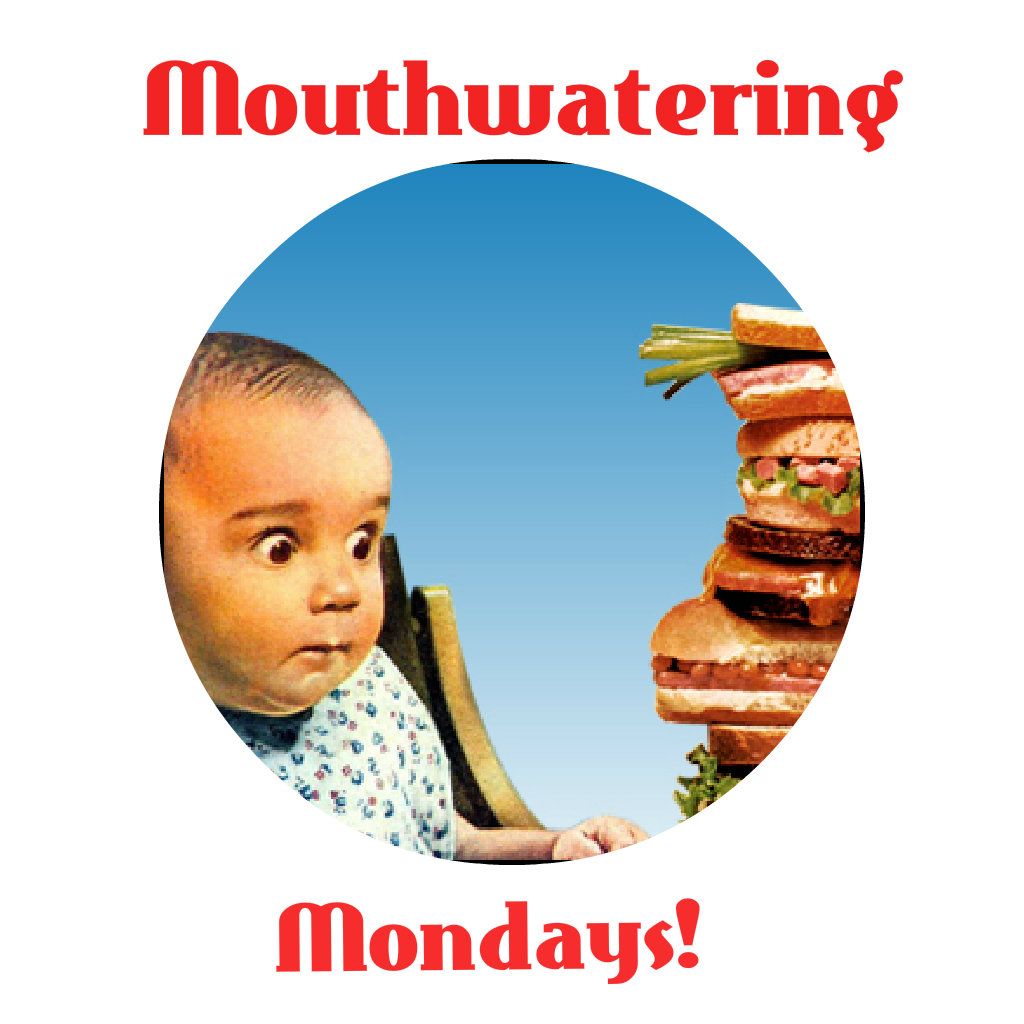 I found a fun link up to start doing on Monday's, Mouthwatering Monday's, I seen this on one of my new favorite readers, Catherine @ Bailey Dailies.

Each Monday you will be linking up your favorite recipes that go along with that week's theme
Schedule looks like this so far,
July 15: Summertime Sweets
July 22: Favorite BBQ/Picnic Recipe
July 29: Quick & Easy Appetizer
My Summertime Sweet Recipe,
Fruit Pizza
We made three round fruit pizza's for Haley's baby shower. My favorite summer time dessert.
Sugar Cookie Crust-
One pack/box of sugar cookie mix
1/2 stick of butter
1 egg
Roll out onto cookie sheet or pizza pan & cook for 10-15 minutes, Pre-heat oven to what cookie mix says.
Frosting-
1 8oz cream cheese
1/3 cup sugar
1/2 tsp Vanilla
Frost after the cookie crust is completely cooled down and then add all the fruit you want.
We have made these multiple times at parties we have, THEY ARE A BIG HIT!! So easy and so yummy! Enjoy, and let me know if you make this!
******************************************************************************
Now, i would like to show you some pictures from Haley's baby shower, it was so awesome who came and celebrated my baby niece who i cannot wait to meet. Haley is due july 31st and she can't wait to meet her. I did not want to bomb you with a ton of pictures, but here is a few :) Enjoy!
***************************************************************************