Hello Everyone!
So do you all see anything different? Anything at all???
OH YEAH!!!!
NEW BLOG DESIGN, by the one and only
Sarah from Venus Trapped in Mars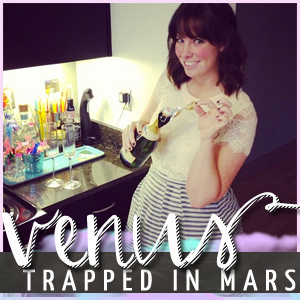 />
Check out her work...
Social and Chic Portfolio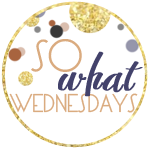 Now on to what i am Saying SO WHAT to.....
SO WHAT IF....
- I have almost all this week and next weeks homework done, i get a trip to Tenn. next weekend and going to ENJOY IT!!!
- I have my days where I do not get out of my pj's
- I slept until Noon on Tuesday, I must have needed it.
- I am dragging Tevis to yet another photo session this weekend, its with my side of the family this time. I am sad we cant include Delaney but maybe next year.
- my DVR is always full of shows, i am a TV junkie.
- I may not get to decorate full out for Christmas, we have an ornery puppy, haha
- I know we live in a decent neighborhood but i want a security system SO BAD, it will help me sleep better at night
- I can't get over my addiction with Diet Mountain Dew.
- I know i need to start taking my daily vitamins, yet i still dont.
- I love my new design a little too much, its well over do and looks great. I feel so much better about my blog now!
Please please please
LINK UP HERE
... to show us your goodies and how you loved our first swap!