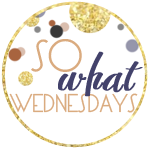 So what IF...
- I want to put my Christmas trees up this weekend, i know many people who have done it way sooner then ME. Delaney will have a little pink tree in her room
- I want to do Christmas cards this year but i know stamps can add up QUICKLY
- we are engaged and have no date! Stop asking people, Tevis may take my ring back LOL
- I was not ready to come back from vacation, who wants to have the responsibilities back? lol
- I had a long list to get done yesterday and didn't get it done, i slept most of the day because of a headache :( I feel much better today
- I had fun shopping in Tennessee! Here is what i got....
NEW COACH! I went to the outlet mall and coach had a 60% off deal. Could not pass that up! I get a new purse once a year
Went to this awesome embroidery place, got Delaney this cute little purse for Christmas.
My new laptop/school books bag. Its really big, and has a HOLE in it already, thanks to STORM lol
My new travel duffle bag! Now come on this just screams BRITNEY! I love my chevron & pink!
That is it for today! I have a busy day ahead of me! Going to take Storm to get groomed, then have a little lunch with my hunny, going grocery shopping and then come home to do laundry and get some homework done!