Hi all my lovely readers and followers!
I am co-hosting and linking up on this awesome Thursday with
Kristin
.
I am going to list a few of my favorite summertime go to drinks! Enjoy!
Favorite Alcoholic Beverages
Sex on the Beach
1 1/2 oz
vodka
1/2 oz
peach schnapps
2 oz
cranberry juice
2 oz
orange juice
Malibu twisted Pink
1 part MALIBU
1 part Cranberry Juice
1 part Fresh Grapefruit Juice
Frozen drink. cheap. and awesome for summertime
Ultimate Frozen Strawberry Margarita
6oz tequila
2oz triple sec
8oz frozen sliced strawberries in syrup
4oz frozen limade concentrate
Long Island Ice Tea
1/2 oz triple sec
1/2oz light rum
1/2oz gin
1/2oz vodka
1/2oz tequila
1 oz sout mix
cola
lemon wedge for garnish
1. Follow Hopelessly Ever After and Lady Luck via GFC or Bloglovin'.
2. Grab a button from below or Kristin's sidebar and put it in your post.
3. Write about your favorite alcoholic beverage.
4. Come back here and link up!!!
5. Get some new recipes or drink ideas for the weekend and make a new friend!!
Anyone interested in co-hosting next week email Kristin at: hopelessly_ever_after@yahoo.com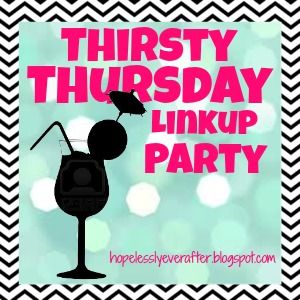 <div align="center"><a href="http://www.hopelesslyeverafter.blogspot.com" title="Hopelessly Ever After"><img src="http://i93.photobucket.com/albums/l54/leggs532/linkupbuttonreal_zpsee8b2e2c.jpg" alt="Hopelessly Ever After" style="border:none;" /></a></div>