Hello loves :)
...and welcome new followers, so glad you are here, hope you enjoy my blog and Good Luck on the give away!
Today I am going to be doing a few link ups!
First one is a neat fun link up.... Go check out
Kristin
and share your favorite drink, say hey to other bloggers and most importantly have fun!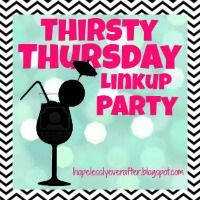 OK this is super simple. This does not have to be some elaborate drink recipe with exotic liqueur, etc. It can be something as simple as an awesome wine that you tried recently or a unique beer that fits the season. It can even be a simple cocktail like mine.
No fun recipe to share for you all tonight! Just wanted to share what my new favorite drink is as of late!
Redds Aple Ale! Love how it doesn't have the bad taste of Beer, i am not a Beer drinker and I can totally tolerate this one.
Next Link up is Random Thursday with three amazing ladies
My Dream Home...
Wouldn't it be absolutely fantastic if you won the lottery or had an uber rich relative leave you a ton of money so you could design your very own dream home? Yes! Well, lets play pretend shall we. Get on
Pinteres
t
, clip some pictures or design your perfect house and share it with us! From the kitchen - to the bedroom - to your backyard oasis...show it off.
I would love a great big Tub like this with a fireplace!
My sex and the city closet!
Huge king size bed ...a sitting area... and a fireplace is all I need!
That's all the creative I can get for my dream home! ENJOY!
Check my sidebar out Follow me on Bloglovin >>>>>>>>
& IG.
don't forget to enter in my giveaway from yesterday's post!
Who wouldn't love to get a free cute work out tank from
CLICK ..............

HERE

.... To Enter The Giveaway!