Hey loves, xoxo
Check her out!
SO WHAT if...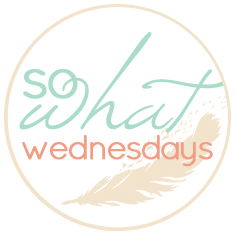 i stopped running outside, breathing is more important, allergies suck, gym membership will be the way to go.
i have been in a funk lately, dang anxiety
if i cant wait to move, who wouldn't want to be in their own house, FINALLY
Tevis and I spend a lot of time together, we have a great relationship
i don't have a job i am a full time student
i am totally hating my research paper
i may get a bad grade on my research paper, still will pass the class
i bowled like a fool all weekend thinking it would make up for the lack of running/exercise i am doing, at least i got active and was sweating
Thinking of these was sorta hard and I just sound way negative. I have been in a funk, haven't been sleeping good and upset that running outside right now totally makes me wheeze bad and have to hit my rescue inhaler like no other, which will give me heart palpitations So gym membership here I come. My
BFF Erica Dee
got a membership and has been working out all week and says its way easier then going outside.
on some GOOD NOTES, i have really watched what I have been eating and feel better in that aspect and
the biggest news of all i have to tell is we are officially moving, June 10th. Cant wait to move and show off my house to you all. I hope these next few weeks go by fast!!!
I will leave you with this picture. My top Igers i "like" most, hehe
HAPPY HUMP DAY!
&& tune in tomorrow for some link ups :)
I am co-hosting with

Kristin

for Thirsty Thursday